Videos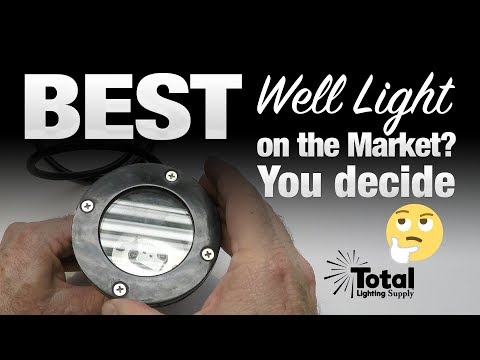 Our LED well light is made of a composite fiberglass material and includes an energy saving LED for long life. Arguably the best LED well light on the market when price and quality are compared! See for yourself. With Flex LED you can easily service the entire outdoor light and yes even the LED module can be easily replaced saving our landfills from unnecessary and unneeded waste.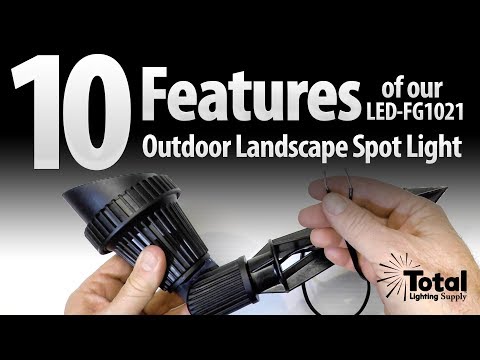 Need an affordable, long lasting LED, low voltage, durable outdoor landscape lighting spot light? Look no further then our LED-FG1021. It is made of composite fiberglass material, fully serviceable with replaceable parts that we supply at Total Outdoor Lighting. Come along today as we quickly highlight 10 attributes of this feature packed outdoor LED-FG1021 spot light fixture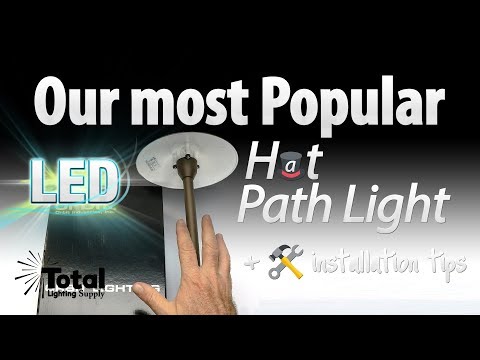 Not sure what LED outdoor landscape light to put in your yard? Need some light to illuminate your pathway? Looking to bring light to a dark place in your yard? Get to know our most popular LED hat path light and see if it is the right LED light for your project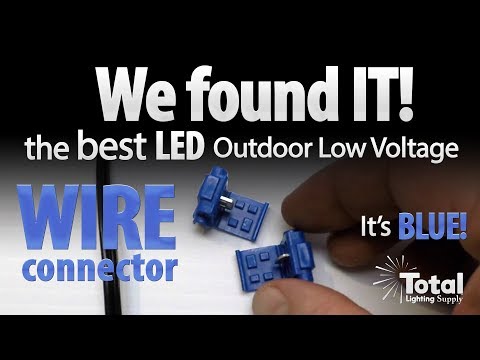 We have tried and used many LED low voltage outdoor landscape wire connectors over the years and have finally found the best one . . . in our opinion. This video is a quick how to and overview of our little blue connector that not only makes a solid connection between #18 and #16 gauge wire only and comes complete with moisture resistant gel to help reduce corrosion and oxidation, one of most common reason for outdoor wire connection failure. Use connector with only #18 and #16 gauge wire only.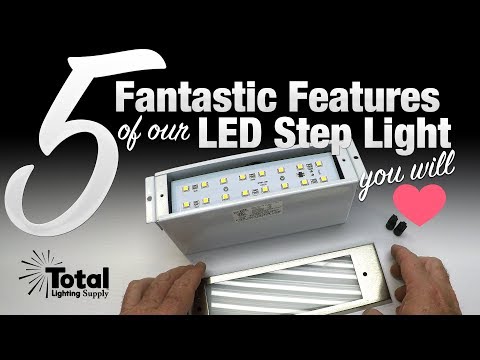 This video will give you an overview of our most popular rectangular LED step light. The outdoor low voltage light is made to operate on 12volts AC power and offers an energy efficient LED cluster to light the way. We offer an extensive and complete line of step lights for both interior and exterior uses, with 8 finishes, frosted and covered cover, plates in round and rectangle in an assortment of styles. Perfect for deck, step and accent lighting offering security and safety to your project. Let your imagination loose and create a magical environment with our entire line of outdoor LED step and landscape lighting.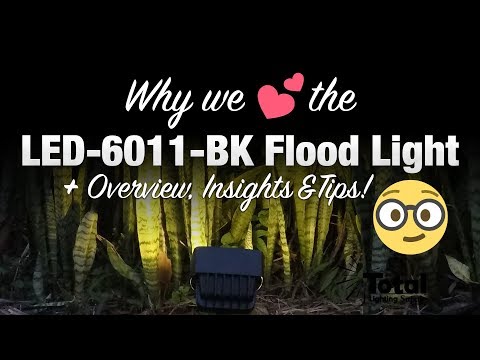 Discover why we LOVE the LED-6011-BK outdoor landscape lighting low voltage flood light. To start it's built to last, fully serviceable and easy to install. Join us today and see why this is one of our most popular low voltage flood lights to date!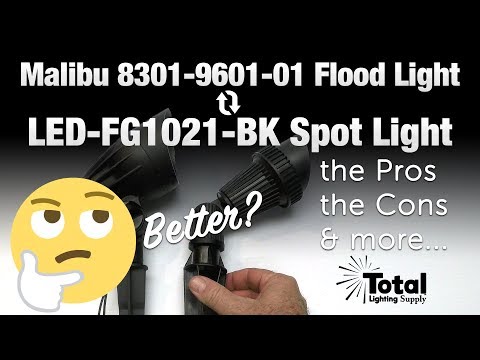 Comparison video of our LED LED-FG1021-BK low voltage outdoor landscape lighting spot light to the Malibu 8301-9601-01 low voltage outdoor lighting landscape flood light.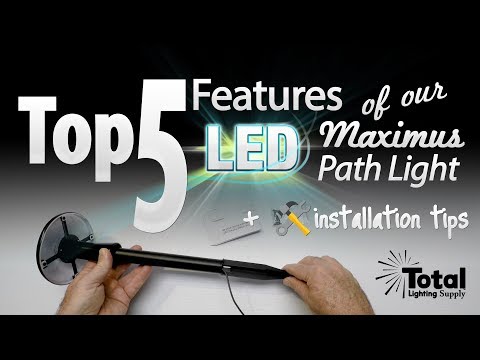 Our LED Maximus Path Light is built with you in mind. Easy assembly, simple installation and secure wire connections are just a few features packed into this durable outdoor landscape light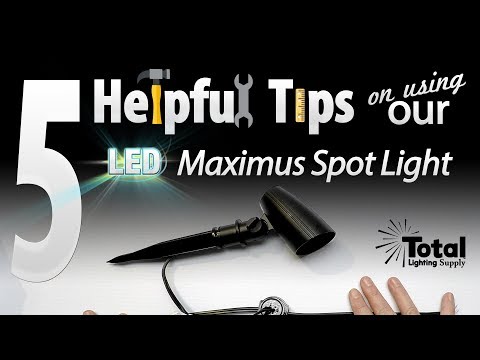 Come along and learn five helpful tips on using our Maximus Spot Light that way you know before you go, go to install or go to purchase it of course. These tips will get you on your way to a successful outdoor landscape lighting experience.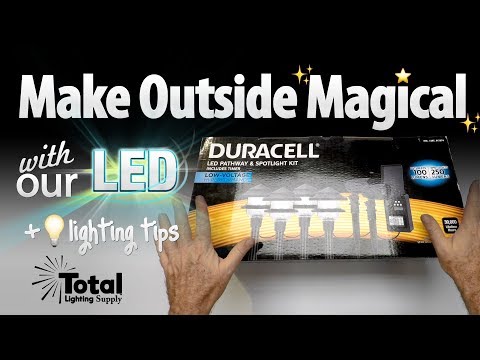 With our affordable complete LED Duracell CB35-6 outdoor landscape lighting kit you can transform your outdoor space into a magical place. Watch as we demonstrate how the beautiful energy saving LED light casts a wide beam that illuminates your pathway in a playful way while the spot lights provide a focused accent on a papaya tree and bushes. Enjoy some important lighting tips that will help you take your dark, dull yard, patio, garden, etc to a bright, safe environment filled with breath taking LED light!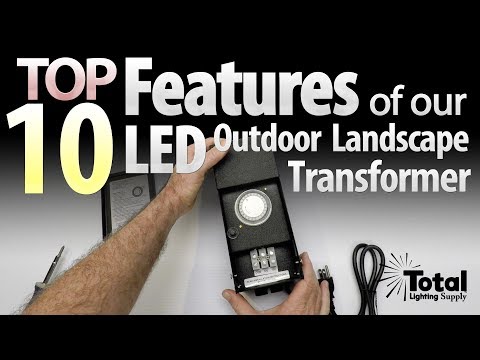 Our semi-Professional outdoor landscape lighting LED transformer is packed with quality components and features making it stand out from the rest. If you're looking for an outdoor low voltage transformer that's built to last and withstand the outdoors like a champ this one is for you. Watch our video for a more in depth review :)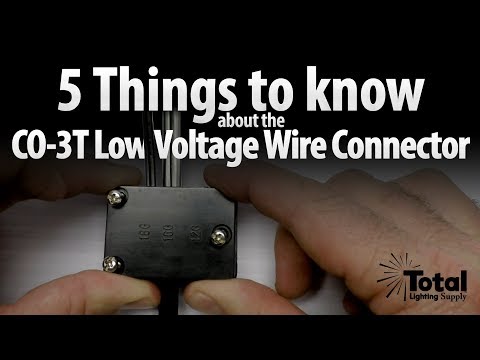 There are many low voltage connectors out there in the market. Today we reveal 5 things you may not know about the CO-3T low voltage wire connector giving you a general overview and valuable insights into this new outdoor electrical connection product.